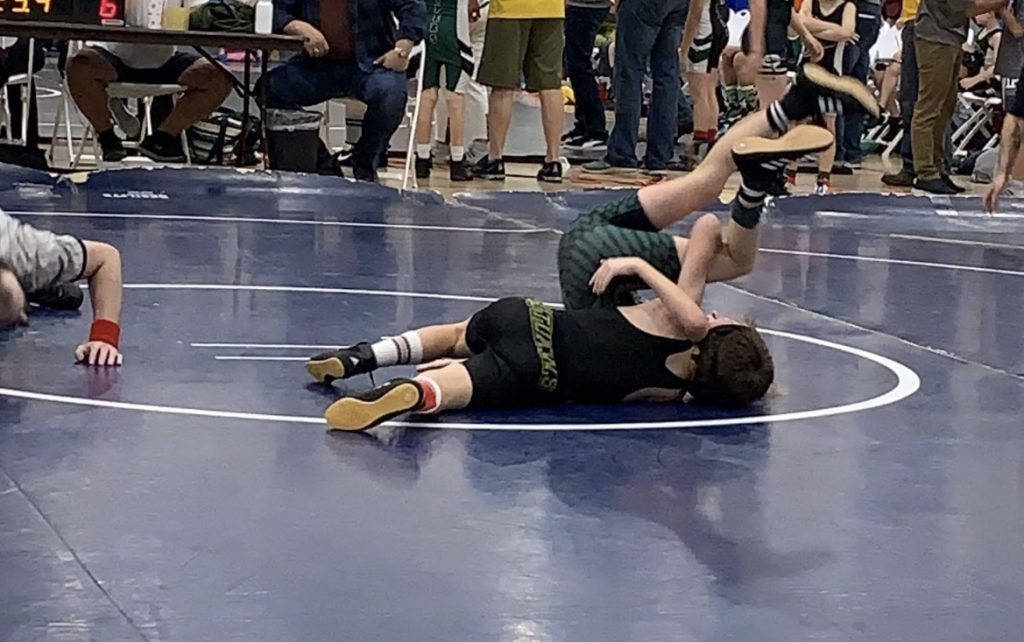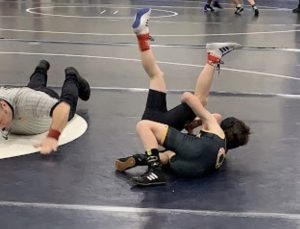 ​​2021-22 Outlaws House Recreation Wrestling
For beginners to intermediate level wrestlers. Instruction is basic to intermediate with an emphasis on form and technique, conditioning, discipline and skill building in a fun, physical environment. The program is semi-competitive and is open to boys and girls ages 6 to 12 years old. Practices will be held weekdays at Sherwood High School.
If your child is interested in participating in wrestling, but does not want to compete in competitions, let us know and we will work with you. Contact the Wrestling Commissioner at wrestling@obgc.com. 
 
Registration for the 2021/22 Season
Registration for the recreation league is open now through November 10, 2021.
​During registration you will be asked the questions below, so please be prepared:
Estimated Weight, height and experience 
Volunteering: Select opportunities including time keeper, scoring, fundraising/events, etc.
Each Outlaw wrestler is required to have a USA Wrestling Folkstyle membership in order to compete. These may be obtained through the USA Wrestling website (see link below).
​Wrestling Equipment
OBGC provides each wrestler with a wrestling singlet to be returned at the end of the season. A $50 deposit check is required at the time of singlet distribution. Each wrestler is responsible for obtaining wrestling shoes and headgear. No street shoes are allowed in the wrestling room or on wrestling mats. Wrestling shoes and headgear may be purchased at local sporting goods stores, online or through mail order catalogs. Wrestlers with braces will need mouth guards.
Mask Guidelines
Masks will be required by all participants, spectators and coaches in buildings and mat side. Guidelines and mandates are subject to change and will follow county guidelines.
                       
Practices
Rec practices are tentatively scheduled to begin late November. All wrestlers should come to practice in appropriate practice clothing (athletic shorts and tight-fitting t-shirt), including headgear and wrestling shoes.
Practices will be held two days a week at Sherwood High School. Days/Schedules are TBD and will be provided at the start of the season. Practices last 2 hours, typically 6 – 8 p.m. Every effort will be made to ensure kids are matched up by weight/level for practices. 
Duals/Tournaments
Depending on the number of registrations, the Outlaws team will participate in the Howard County Wrestling (HCW) League. Dual meets are typically held on Saturdays and most at the Gary J. Arthur Community Center in Glenwood, MD (just up Rt. 97). There are many other novice and intermural meets available during the season outside of HCW. More information and opportunities will be shared as available.
​​VOLUNTEERS  
Our program operates only through the generosity of our volunteers. Please consider volunteering. We are looking for score keepers, timekeepers and coaches. Coach's clinics will be offered during the season. If you are interested in these clinics, please reach out to the Wrestling Commissioner at wrestling@obgc.com. 
​Resources
There are many resources for parents and students to learn more about wrestling or to enhance their experience.
 
Maryland State Wrestling Association (MSWA) – Everything you need to know about the sport and wresting in Maryland.
USA Wrestling – The national governing body of sports wrestling. Get your USA membership here. You will need membership to compete at most tournaments.
​OBGC Travel Wrestling   
We hope to return in the 2022/2023 season with our Outlaws Travel Team. We are currently looking for coaching staff. If interested, please contact the Wrestling Commissioner at wrestling@obgc.com.