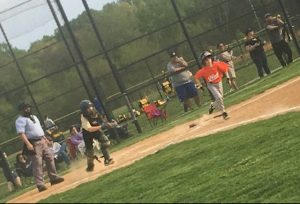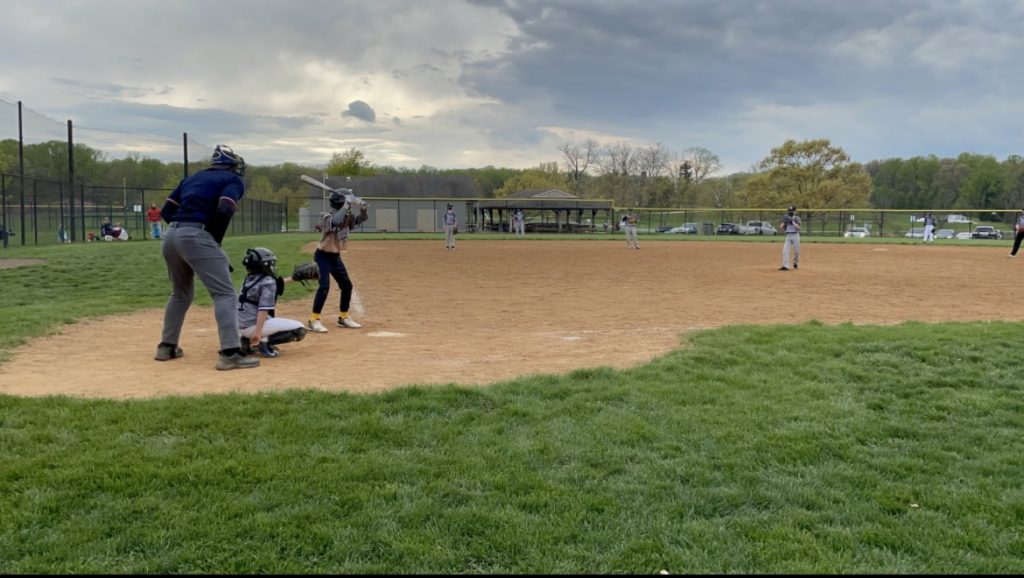 Welcome to the Fall Season 2023!
OBGC offers house baseball for boys and girls in school grades PreK through 8th grade (must turn 4 years by September 1, 2023).  There are five different age/grade divisions, most being two year programs. All baseball divisions are open to boys and girls.  There is minimum playtime for players in all divisions and maximum inning limit at individual positions at the younger age divisions.  Players bat every game in a continuous batting order.  The emphasis is for the boys and girls to have fun while learning baseball.  All games and practices are held within three miles from the center of Olney (Rt. 108 and Georgia Avenue).
Birthdates are not relevant when registering for OBGC house baseball.  Leagues are formed based on the school grade which the child is enrolled. 
LEAGUE        GRADE
Shetland         Pre-K – 1st           T – Ball
Pinto               1st – 2nd Grade   Machine Pitch 
Mustang MP  3- 4th Grade         Machine Pitch
Bronco            4th – 5th – 6th     Player Pitch
Pony                7th – 8th               Player Pitch
Seasons/Practices:  The house program has a spring and fall season.  The fall season runs from September to November.  It is the coach's discretion as to how many practices they will have, but we recommend one per week so that skills can be taught for the player's development. Tball / Shetland teams will hold one practice during the week with a game on Saturday in the beginning of the season.  Later an extra day for a second weekly game could be added.
Team Placement/Practice Schedules: Please review our guidelines for how to make a special request for placing your child on a team. Our coaches are all volunteers so it can take awhile to get our coaches in place and their teams created. We do not have schedules in advance. Once the coaches let us know their availability then the practice schedules and game schedules are made and sent to coaches with their rosters. Coaches will reach out to their teams with practice and game details a week or two before the start of the season.
Coaches:  We are always looking for good coaches for our children.  All head and assistant coaches are required to pass a mandatory background check and participate in a computer NYSCA training course.  Our coaches are the backbone to all of the Club's programs and whose attitude and approach are appropriate for the level and goals of any particular sport. All Head Coaches are refunded one registration fee for a child of theirs on the team they coach & their volunteer fee. Two Assistant Coaches per team will receive reimbursement of their volunteer fee at the end of the season.
End of Season Single Elimination Tournament:  To promote players learning the game of baseball and enjoying the experience of playing, standings are not kept during the regular season.  All teams make the playoffs, win – loss records are irrelevant for seeding.
Equipment:  OBGC provides each player with a uniform consisting of a team shirt and hat.  Due to Covid-19 issues all players must provide their own batting helmet in 2023. Catcher's equipment will be provided for each team and there will be strict rules for catchers gear in relation to Covid 19 guidelines. Boys fielding the catcher position are required to wear an athletic protector/cup.  No metal cleats are allowed except in the Colt division.
Baseball Bat Restrictions:
Shetland, Pinto & Mustang must use 2 1/4″ barrel bats, no weight restrictions
Bronco & Pony may use 2 1/4″ or 2 3/4″ barrel bats, no weight restrictions
Cost:
T-ball = $200
Pinto/Mustang = $245
Bronco/Pony = 270
**Early Bird pricing available until July 15th then regular prices above go into effect.
Contact Information:  If you have any additional questions about the BASEBALL PROGRAMS, please contact us at baseball@OBGC.com, or see the specific contact information below.  If you have questions about REGISTRATION, please contact obgcadm@OBGC.com.
House Baseball Commissioner: Brad Scott (baseball@obgc.com)
League Rules Documents